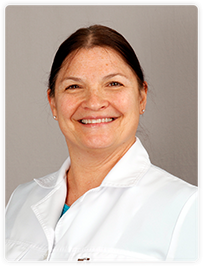 Donna
Dental Assistant
I completed my education and dental certifications at Boston University and have worked in the field for more than 35 years. Here at Dr. Anderson's office, I help him make a difference in our patients' lives by assisting during procedures and taking X-rays. Handing a patient a mirror and seeing their smile is priceless. Dr. Anderson is such a wonderful doctor to work for because he is always open to new ideas and implements new technology to help all aspects of our office run smoothly. I love to see the smile Dr. Anderson puts on our patients' faces!

Pam
Registered Dental Hygienist
I help to maintain our patients' dental and periodontal health, as well as educate them on the importance of good oral hygiene habits at home. I enjoy working one-on-one with each patient, building a relationship with them, and offering them the best possible care. Dr. Anderson encourages us to grow, both personally and professionally, by empowering us to continue our education and gain exposure to the advancing changes in our profession.
I am happily married with a daughter, son-in-law, and a grandson. In my free time, I enjoy skiing, gardening, and motorcycle riding with my husband.
Christine
Registered Dental Hygienist
My number one goal as a hygienist is educating my patients on the best ways to keep their mouth and body healthy. I love getting to know all about my patients, both personally and professionally, and want to make them as comfortable with their dental care as possible. Dr. Anderson is a wonderful dentist who pushes me to be the best hygienist I can be. Everything we do is always in the best interests of our patients.
When I'm not at work, I enjoy spending time with my husband, our three sons, and our Schnauzer. Two of my favorite activities are riding my bike and reading.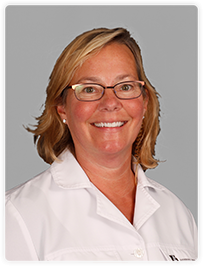 Karin
Office Manager
From our front office, I get to connect personally with our family of patients and see their appreciation when treatment is completed. I am mainly responsible for bringing the team together into one cohesive unit. We are very supportive of each other and share the goal of taking amazing care of our patients.
When I am not at work, I enjoy traveling, boating, gardening, and scuba diving. I also have a special affection for golden retrievers.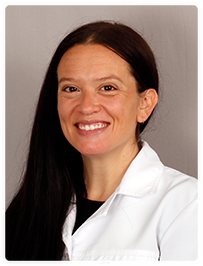 Michelle S.
Dental Hygienist
I began my career as an assistant in pediatric dentistry in 2009 and continued my education to become a dental hygienist in 2014. I joined Dr. Anderson's office after relocating to Massachusetts. The best part of being a hygienist is getting to talk to different people every day and helping to educate them on their oral hygiene.
My husband and I have two great little girls who I love to spend time with. In my free time, I enjoy music, couponing, and going to Maine on the weekends.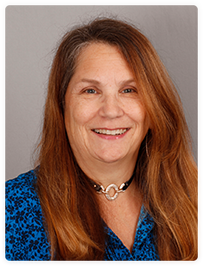 Denise B.
Front Desk Coordinator
I have worked in the dental field for more than 25 years and was excited to join Dr. Anderson's team in 2019. I work in our front office, where I coordinate patient scheduling, process insurance and billing, and ensure patient satisfaction. I work hard, along with my team, to make sure our patients have a remarkable dental experience!
Outside of work, I enjoy the beach, learning new things, visiting new places, and researching genealogy.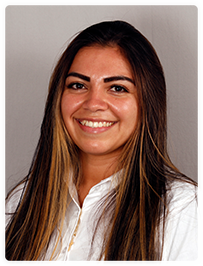 Claudia
Front Desk Coordinator
I graduated from BCI for dental assisting and am currently attending Southern New Hampshire University for my Bachelor's degree in healthcare management. In addition to scheduling our patients' appointments and supporting our clinical staff, I enjoy creating friendships with our patients. It is a pleasure to with Dr. Anderson and our team because they are so hard working and we all come together to make the office run smoothly.
In my free time, I enjoy painting and being creative through art, fishing, and paddle boarding. I am also fluent in Spanish and Portuguese.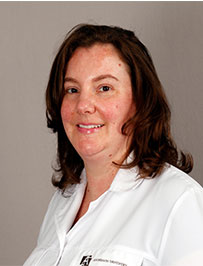 Melissa
Dental Assistant
Bio Coming Soon!